I haven't done this in a while because I haven't been checking postsecret. Sad!!
This is why I never sent you pictures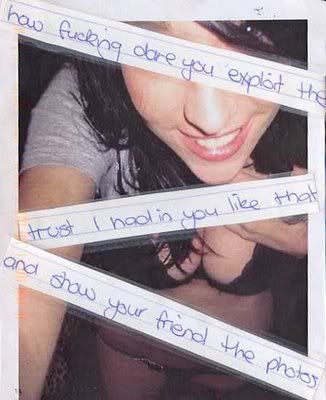 This is what I hope to do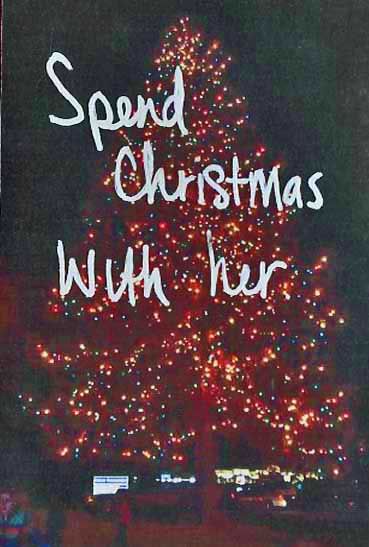 -----Email Message-----
Sent: Sunday, December 07, 2008 11:13 PM
Subject: spend christmas with her
spend christmas with me.
She is treading water still.
Hopelessly hopeless,
and she is swimming,
further into the sea.
Thinking she's substandard,
While all the while,
She is beautiful to me.
She is strong and silent,
She is blunt and shrewd,
She thinks that nobody loves her,
If she only knew,
How much we all have missed her,
We are praying for you, my little sister